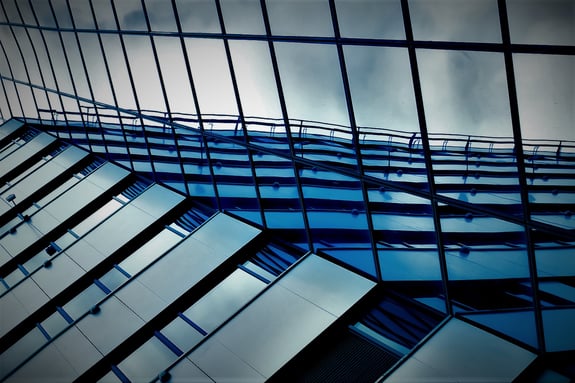 REALSOURCE PROPERTIES REIT
Including Commercial Real Estate in
CLIENT PORTFOLIO STRATEGY
Sophisticated investors are looking for alternatives to traditional stocks and bonds as they weather market volatility. Successful investors are turning to commercial multifamily real estate investments to seek that solution.
Cash Flow Potential
Stable & profitable commercial properties rely on high occupancy and increasing rent rates to create a steady stream of cash flow.
Long-Term Horizon
Property values and rent income have the potential to trend upwards over time, with longer holding periods mitigating risk in stock market fluctuations.
Portfolio Diversification
The investment vehicle, market, and type of commercial real estate included in a traditional investment portfolio can help diversify overall portfolio strategy.
OUR MULTIFAMILY MILESTONES
RealSource Properties has extensive experience in the buying, operating, and selling of multifamily assets since 2003.
$1.0
B
Aggregate Transactions Since Founding
46
Total Multifamily Properties Acquired Since 2003
$5
M
Minimum Spend Per Property Transaction
OUR REAL ESTATE EXPERIENCE
Our leadership team leans on 100+ years of combined experience in multifamily real estate operations.
1989-2002

RealSource associates, led by Nate Hanks, serve as commercial real estate economic advisory to investors looking to purchase commercial properties.

2003

After 12+ years of honing their real estate investment and due diligence strategies, the RealSource multifamily platform was created.

2003-2021

RealSource expands to markets across the United States, reaching 19 commercial multifamily properties in the portfolio.

2022-Present

RealSource Properties REIT is launched, inviting accredited investors to the investment opportunity.
Download our FREE Ebook!

A Potential Inflation Hedge for Today: Private Multifamily Real Estate
WHY WE FOCUS ON MULTIFAMILY
The steady demand for apartment units has long made multifamily properties attractive. Even in crisis like the COVID-19 pandemic, analysis shows that multifamily properties recovered quickly and were less affected as compared to other classes. In many cases, supply has not kept up with demand, providing for the possibility of attractive risk-adjusted returns.
OUR VALUE-ADD STRATEGY
We focus on locations identified by in-house market research believed to provide the best yields, following our time-honored process of value-addition and creation. In carrying out this strategy, we target the following objectives:
1
Acquisition
Acquire assets and meaningful discount to replacement cost.
2
Improvements
Seek operational improvements through asset and property management initiatives.
3
Efficiencies
Create operational efficiencies in existing markets through increased scale.
4
Discipline
Careful expense management and strategic capital improvement plans.
5
Integration
In-house property management that drives value and synergizes with investment goals.
6
Innovation
Use of industry-leading technologies, analytical tools, and best practices organization-wide.